Celebrating 12 years of divine love with this guy! ❤️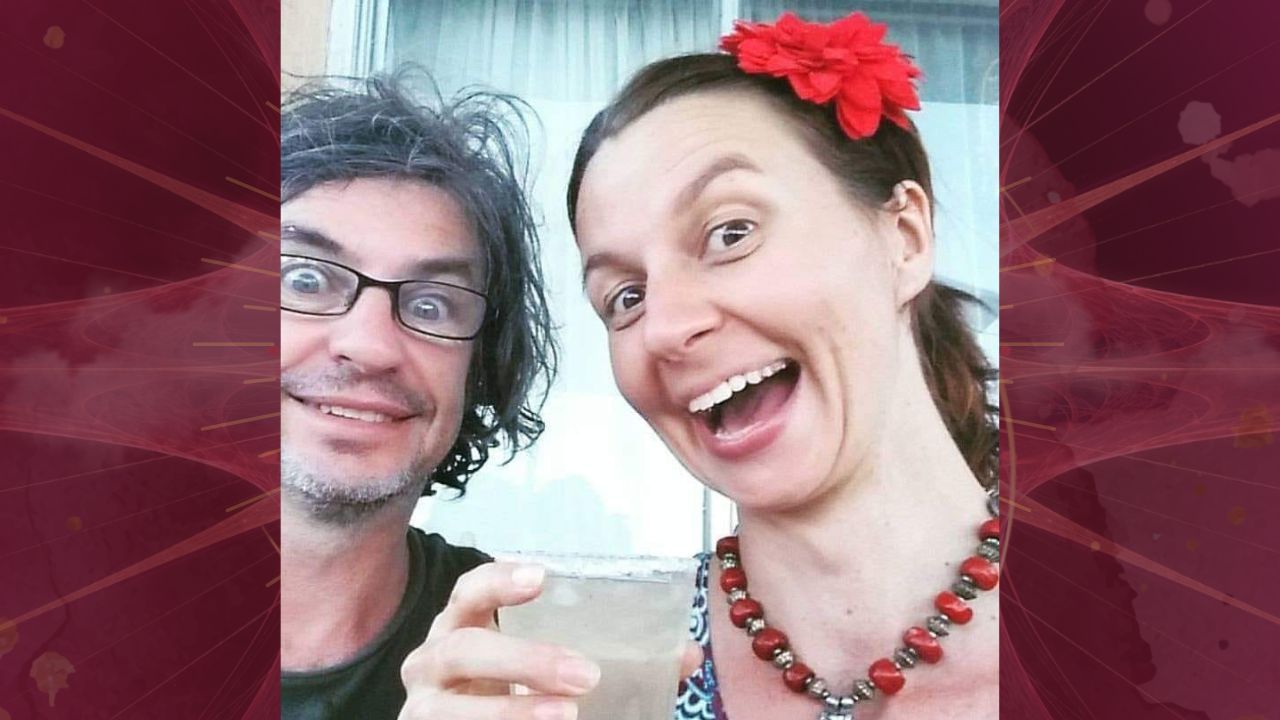 Yesterday I celebrated Brett on his birthday. Prior to meeting him I'd been in an abusive relationship and had spent 5 years single, diving deep into my heart, mind and soul so I could truly open to the divine love I knew was possible in my dreams.

Despite all this preparation, nothing could truly prepare me for what would unfold when we met. In our first conversation it felt like we entered a timeless portal together where we shared about our lives and visions, with so much alignment and synchronicities. Something that stood out for me from that first conversation was our shared purpose around relating as a pathway to transformation, and the way we raise our children being fundamental to shifting our culture.

Instead of diving right in, I let things unfold organically so I could see if he walked his talk. After all, I'd been burned before and knew that the next time I opened my heart, I'd be all in. Plus there was another soul ready to come in, so I needed to be sure that this man was worthy of being the king of my tribe and the father of my children!

It didn't take long before we dived into deep love and connection together, with 2 children each, a quirky brady bunch, reframing this period from 'the honeymoon phase' to 'the tip of the iceberg' because there's so much magic to explore when you're courageous to show up fully and go deep together.

This was beautiful, expansive and such a relief, yet also ironically brought up deep grief of having lived without it, as we expanded into places we;d never known before. The deeper into love we went, the more edges were revealed, because this is what love does. It brings up all to be seen, both the most radiant light, and the darkest shadows.

In this space of authentic connection and transparency, despite the discomfort, we welcomed this as an opportunity to discover more about ourselves and each other, as we deepened into love and expansion together.
Nearly 12 years later, we've been through so many ups and downs, we've free-birthed in ecstatic bliss together out in the woods which was next level, we've raised 5 free-range children mostly without school, we've been home based entrepreneurs the whole time, we're STILL renovating our house by the beach 8 years later ( and surviving!!) and now we're also stepping into more collaboration on the work front as we both anchor more deeply into what we're here for.

The depth of transparency and accountability we hold each other to is not for the faint hearted! In this love and relationship space, we've seen people come and go, moving in and out of relationships, but to go deep over time with one human is the greatest gift and also the greatest challenge, to stay in our hearts, to keep loving each other through it all, and coming into such deep acceptance and celebration of all of ourselves, as we continue to learn, grow and expand together.

There's never a dull moment, that's for sure.

And after all these years, I can say with confidence that Brett is the most perceptive, intuitive, sensitive and wise man I've met, so switched on, an exquisite lover, a beautifully compassionate and aware father, a tech genius, a versatile, resourceful handyman who can fix just about anything, and makes me laugh my ass off nearly every day, which is a really valuable quality to have when you're riding the armageddon together with 5 kids in chaos and constant evolution.

Holy wow. I love and appreciate you so much, Brett. You bring light to my eyes, warmth to my heart and ... some things are not appropriate to say in public but let's just say you rock my world, I love expanding into psychedelic multidimensional realms with you babe!
Happy birthday ❤ I'm blessed to share this life with you ❤